Restore Avanti Rail Services Or End Contract, Leaders Tell Government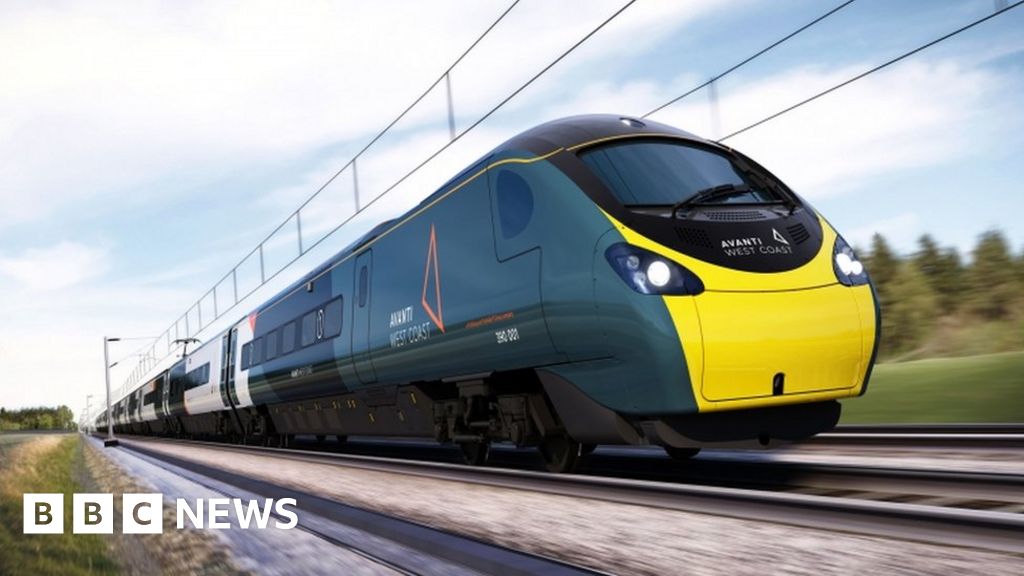 Avanti West Coast should restore its timetable during the train drivers strike or have its contract withdrawn, leaders have told the government.
The London and Greater Manchester mayors and Manchester City Council boss have told Transport Minister Grant Shapps it was "unacceptable".
Avanti apologised for disruption.
A Department for Transport (DfT) spokeswoman said Mr Shapps would respond to the mayors and council leader by letter.
Mayor of London Sadiq Khan, Greater Manchester Mayor Andy Burnham and the leader of Manchester City Council Bev Craig, signed the letter to Mr Shapps following timetable disruption on West Coast Mainline services between Manchester and London.
They said the plan to run four trains an hour from London Euston, with only one service to Manchester, with no notice or consultation until further notice was "completely unacceptable" and would "damage some of the UK's largest and most important economic and cultural centres".
'National outrage'
The leaders said the Manchester Pride Festival and Notting Hill Carnival would be affected as well as sporting fixtures and visits to attractions which people travel between the two cities for.
"Our cities rely heavily on the West Coast Main Line and this unilateral withdrawal of services, on the basis of what appears to be a complete failure of Avanti's senior management to manage rostering and rest day working, is frankly a national outrage," the letter said.
They requested an urgent meeting with Mr Shapps and Avanti "to prevent the enormous disruption and economic damage" and "agree a date for full restoration of the timetable".
The leaders asked that if Avanti fails to agree and attend a meeting then Mr Shapps should begin the process of withdrawing the operator's contract when the current arrangements end in October.
A spokeswoman for Avanti West Coast, said the reduced timetable was "due to the current industrial relations climate which has resulted in severe staff shortages in some grades through increased sickness levels, as well as unofficial strike action by Aslef [the train drivers' union] members".
She added: "As a result of the majority of drivers declaring themselves unavailable for overtime our customers have faced multiple short-notice cancellations on our network which has had a severe impact on their plans."
The reduced timetable was "to ensure a reliable service is delivered so our customers can travel with greater certainty", she said.
She apologised for the "enormous frustration and inconvenience it will cause" and urged rail unions to "engage in meaningful industry reform talks around modernising working practices and developing a railway fit for the 21st  Century", adding it remained "open for talks at any time".
Related Internet Links
The BBC is not responsible for the content of external sites.