'It Felt Like Now's My Moment For A New Career'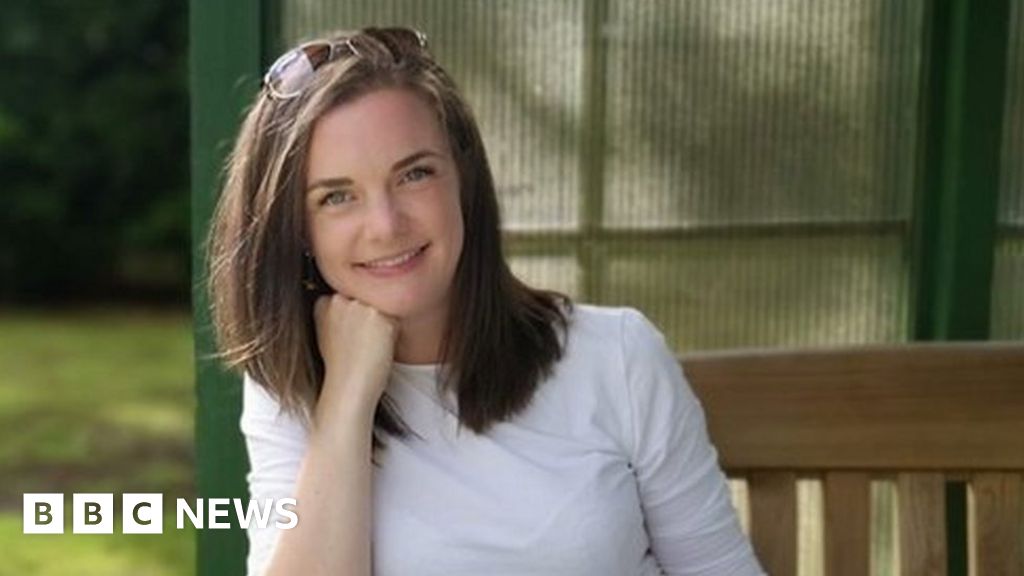 By Colletta Smith
Consumer affairs correspondent
Jen Potter is a chartered planning consultant, and has been working in town planning in Manchester for nearly 12 years. But since the pandemic she's made some big life changes.
After spending the first months of lockdown looking after her two pre-school children she found herself still on furlough once nurseries had re-opened in the summer.
"I would never have imagined that I'd have the time and headspace with two young children to think, 'Could I retrain in a new career?'" she explains.
But that's exactly what she did, and after completing training courses in copywriting and editing she decided to set up her own company.
She's not alone. Jen is one of more than 400,000 people who have set up their own companies since the start of this year.
After record months for new business registrations at the end of the first lockdown in 2020, new data compiled by the Centre for Entrepreneurship suggests the trend is continuing.
The figures, which are based on data from Companies House, show 15% more company registrations in the first six months of this year compared to the same periods in 2020 and 2019.
The continuation of the furlough scheme has fuelled the continuing boom in new businesses. Jen says that's what gave her the time and the impetus to make a new plan. "It felt like now's my moment," she says.
The growth in entrepreneurship is part of the explanation for why there are so few candidates applying for jobs at the moment, despite big vacancy rates across every sector of the economy.
Others, such as Bronte Scott from Huddersfield, have left the workforce for a while in order to retrain.
Lockdown inspired Bronte to quit her job in IT and online resourcing at a logistics company, and re-train as a primary teacher instead.
"It felt like now I need to make this move otherwise I won't do it. I had the momentum, I was like, 'I've just got to go for it'."
Jill Bassett, operations director of Manpower Recruitment, thinks we're at a crunch point for lots of employees.
"As we move out of furlough we will see a real shift - are they going to stay loyal with their employer? Or are they going to look for more flexibility and shift their skills somewhere else?"
Jill believes companies will have to work harder and come up with more enticing offers if they are going to attract people to fill the vacancies they have.
Matt Smith from the Centre for Entrepreneurs agrees, saying furlough has also given people the chance to develop ideas they've been dreaming of for years.
"A lot of people who have been in furlough have had the opportunity to test ideas before deciding to ditch the job and do it full time."
The data for the past six months shows a rise in the number of companies formed in areas such as dog breeding, floristry, confectionery, and camping and holiday sites.
Last year's boom in new businesses came as the initial lockdown was easing, but the new figures show that this year people continued to use the winter lockdown to turn their business dreams into a reality.
February of this year saw a 21% increase in new company registrations compared with 2020 and a 23% increase from 2019.
Some people may re-enter the workforce through traditional employment in the years ahead, but the pandemic-fuelled boom in entrepreneurship shows no signs of slowing down yet.
"The last 18 months have been so strange for us all," says Jen Potter. "But one thing it's taught us is that life is short... if you want to do something and you think you can do it then people are saying, 'I'm going to give it a go'."