House Prices Climb 11% Despite Cost Of Living Squeeze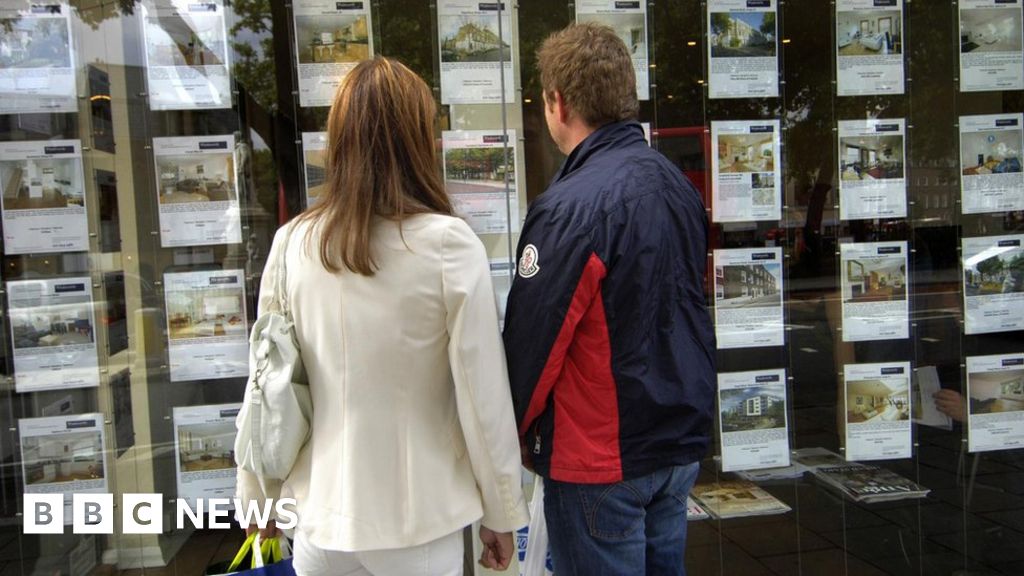 By Simon Read
Business reporter, BBC News
House prices are continuing to rise despite the growing cost of living crisis.
The Nationwide said prices climbed 11% in the last 12 months, although the rise over the last month was just 0.1%.
"The housing market has retained a surprising degree of momentum," said Robert Gardner, Nationwide's chief economist.
But he said that there were "tentative signs of a slowdown in activity".
The July figure was slightly ahead of June's annual rise of 10.7% and left the average house at £271,209.
"Demand continues to be supported by strong labour market conditions, where the unemployment rate remains near 50-year lows and with the number of job vacancies close to record highs," said Mr Gardner.
"At the same time, the limited stock of homes on the market has helped keep upward pressure on house prices."
The Bank of England is expected to increase interest rates by as much as 0.5% on Thursday when and that could "exert a cooling impact on the market" he said.
"We continue to expect the market to slow as pressure on household budgets intensifies in the coming quarters, with inflation set to reach double digits towards the end of the year."
First-timer buyer mortgage completions remain around 5% above pre-pandemic levels, according to the Nationwide, despite the rising affordability pressures caused by the cost of living squeeze.
"First-time buyer numbers remain strong but that is likely to reflect significant financial input from the Bank of Mum and Dad, as deposit levels rise along with house prices and interest rates," said Mark Harris, chief executive of mortgage broker SPF Private Clients.
Borrowers remained extremely keen to secure a fixed-rate mortgage before rates go up again, as they are expected to later this week, he said. "Minds are focused on getting deals done before the cost of borrowing inevitably rises further still."
"Today's market is being fuelled by people's desperation to find a home before interest rates rise further and the cost of living crisis bites deeper," said Nicholas Finn, managing director of Garrington Property Finders.
'Barrage of challenges'
Thursday's expected bank rate rise to 1.75% will have a "dampening effect on the market," said Alice Haine, personal finance analyst at Bestinvest.
She predicted the effects of soaring inflation and the cost-of-living squeeze will "add more pressure on the property sector".
"There are a barrage of challenges to come - from the surge in energy prices in October, to runaway inflation continuing to outstrip wage growth - and the pressure on household finances will intensify."
Gabriella Dickens, senior UK economist at Pantheon Macroeconomics, said rises in mortgage rates will cause buyer demand to cool further.
"The rate for a two-year 75% loan-to-value fixed-rate mortgage already has increased to 2.88% in June from 1.57% in December - the fastest six-monthly increase since at least 1995," she said.
That could rise to about 3.1% by the end of the year if the Bank of England increased rates in line with current market expectations, she added.
If the recession many are predicting sees unemployment rise sharply, the property market will invariably take a hit, said Andrew Montlake, managing director of mortgage broker Coreco.
"Even then, though, the impact on prices will be limited due to the abject lack of supply and homes being built."