Cost Of Living: Students Struggling With Impact Of Soaring Prices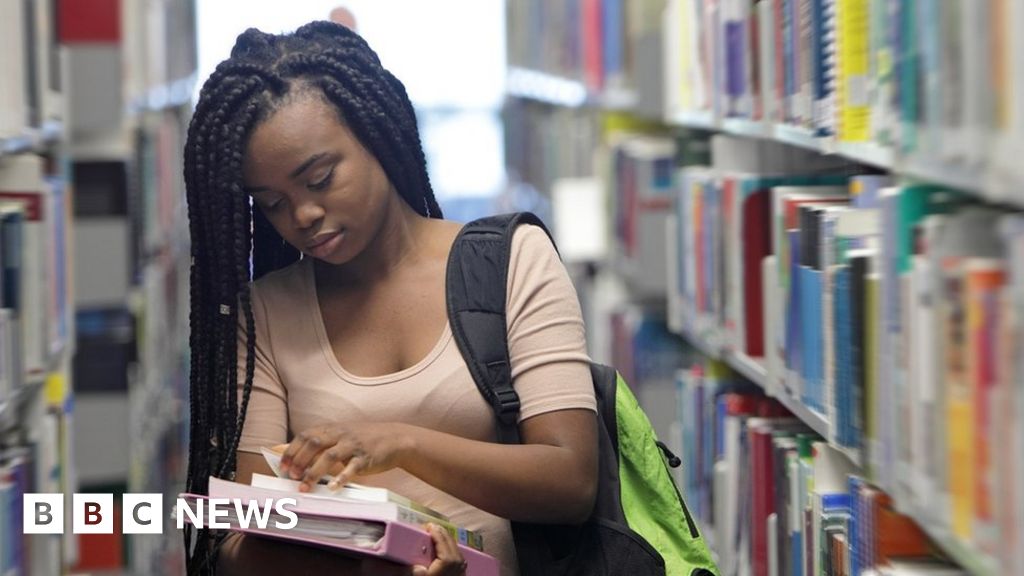 By Kevin Peachey
Personal finance correspondent, BBC News
Students are facing financial and mental health concerns as soaring prices take a toll on their wellbeing, a survey has suggested.
More than eight in 10 of those asked said they worried about making ends meet, with the average maintenance loan falling short of living costs.
The survey, run by the website Save The Student, suggested four in five had considered the prospect of dropping out of university.
Half of those blamed money worries.
"This is the most worried I've ever been about the financial situation students are facing," said Save The Student's Jake Butler.
"In a decade of running the National Student Money Survey, this year's findings are bleak - and we expect much worse is yet to come."
Rent is by far the largest outgoing for students, followed by groceries. Living costs have seen a 14% increase since last year's survey, according to the responses, with the average student now spending £924 per month.
That is higher than the official inflation rate of 9.9%, which tracks how the cost of living changes over time. Save The Student suggested that a typical maintenance loan in England fell £439 short of covering these costs every month.
Many relied on parents or part-time jobs, or savings to make up the shortfall, but one in 10 students in the survey has used a food bank in the last academic year, the survey suggested.
Of those who were worried about making ends meet, some 59% said their mental health had suffered, and 64% said their social life had taken a hit.
'Isolating' impact
One student, who wished to remain anonymous, told the BBC that finding accommodation covered by the maintenance loan was impossible.
"Over the summer between A-levels and university, I managed to save £2,000 to go towards my rent, but after rent I had none left to pay for food, going out, train tickets to visit home and so on," she said.
"Not being able to afford to do anything had a massive impact on my mental health as it was very isolating. I wasn't able to go out for a quick coffee with friends or go on all the nights out, so I feel as if I missed out of opportunities to make friends quite a lot.
"I couldn't try out for sports teams or societies as even they have fees."
She suggested students finding it difficult financially should research part-time job opportunities, talk to their families, and ask about bursaries and support payments.
Responses also suggest the amount of hardship funding given out nearly doubled last year.
Save The Student surveyed 2,370 university students in the UK between May and August.
Since then, the government has introduced further support to help people with energy bills. Students should benefit from the cap on gas and electricity bills, with ministers saying that landlords should pass on any discounts.
"We welcome the news that energy bills will be capped for two years, but the new rate is still nearly double what households were paying last year. Students are getting the same rate and support as millionaires, despite being among the groups that will continue to struggle," Mr Butler said.
The National Union of Students' vice president of higher education, Chloe Fields, said that the survey results were "shocking, but sadly not surprising".
Despite recent support measures, she called for further assistance for those studying: "We need an emergency student support package for every single person studying and we need it now."