We are excited to welcome you to our first monthly Global Financial Market Review newsletter. As the editor I'm always reading articles, listening to the news, speaking to those who are driving the markets, all in a vain attempt to get some understanding of what is happening and how this will impact us all. Obviously, what I can say with 100% certainty is that the majority of the time I get it wrong.
The market has a mind of its own, who would have foreseen Covid, the Ukraine, the energy crisis or a 2008 esque banking hiccup in the form of SVB, SB and Credit Suisse…
Hopefully we can bring you some interesting insights with a little hubris and charm. It doesn't need to be all dark and gloomy.
We welcomed a number of GFM Review Award winners to our 2023 roster. As we move into Q2, our team is busy finding the best businesses, those companies who are pushing the envelope. Entries for April nominations are now open here.
Enjoy… and if you have any interesting stories about your success that you want to share with our readership, please send them in to me. I am always on the look out for those nuggets that keep us all looking forward, working to achieve a higher state.
Brett Hurll
Executive Editor @ GFM Review
---
UBS Rescues Credit Suisse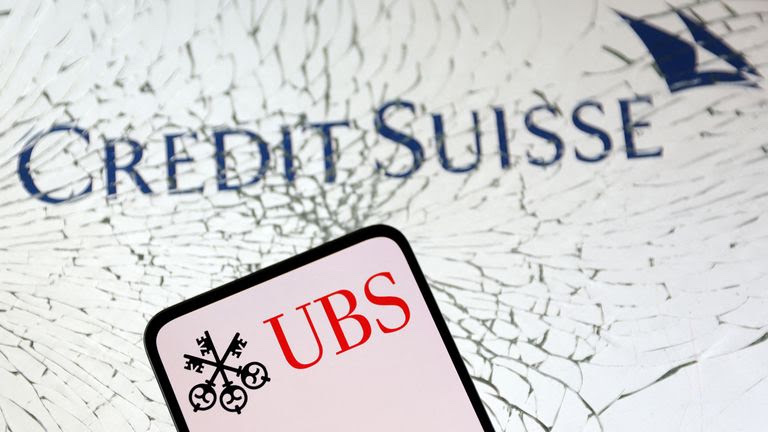 Market Reactions And Implications For Global Financial Stability - What a month March was, we all know that Credit Suisse was troubled and over the years it had gone from one issue to another, like a ship being battered in a storm with a crew who were fair weather sailors. Too big to fail, come to mind I try and explore some of the issues. Click here to read more.
---
Banking Crisis Looms Over Currency Markets

Seems all too familiar, history does have a habit of repeating itself. Here we are with banking apparently in crisis! Bad for savers good for traders. Click here to read more.
---
March Award Winners
The month of March would not be complete without recognising those companies that stood above the rest, our Award winners. April nominations are open now here.
| Award | Company |
| --- | --- |
| Best Customer Service Broker Europe 2023 | ColmexPro |
| Best Pricing Structure Broker Europe 2023 | ColmexPro |
| Best Trading Algo Marketplace Hong Kong 2023 | Algogene |
| Most Innovative Crypto Fund Strategies Asia 2023 | OrBit Markets |
| Best Startup Quantitative Fund Singapore 2023 | UTM Labs |
| Best Microfinance Company Vietnam 2023 | EasyGop |
| Best Fraud Prevention Fintech Asia 2023 | MonetaGo |
| Best Financial Literacy App Asia 2023 | Milestone |
| Most Innovative Crypto Fund Asia 2023 | TradeTogether |
| Best Boutique Consultancy Firm Singapore 2023 | Square Associates |
| Fastest Lending Company Philippines 2023 | VAMO.ph |
| Best Loan App Philippines 2023 | Digido |
---
The Art Of Working In The Sky



The Benefits Of Long Haul Business Class Flights As we all look to travel and meet those clients and colleagues again, have we forgotten how to work on a plane. Personally I really missed the whole flying experience and am looking forward to sampling regular air travel again. Click here to read more.
---
FDI In Developing Asian Economies: A Double-edged Sword?

With capital needing to find a home FDI has always been a sure way to get much needed inward investment. Asia has been particularly attractive; tax breaks, cheap skilled labour all makes for attractive investments. There is another side to this and here I tried to look at some of the downside. Click here to read more.
---
Over the coming weeks I'm sure I'll have exclusive interviews from the leaders of these industry leading businesses. It is always great to hear the about the journey leaders go on to drive the market. If you want a personal introduction to any of the leadership please drop me a line as I know we all appreciate that personal introduction.

As April 2023 is here so is this month's nominations page. We want to ensure we get the very best companies entering so click through and enter. As I'm sure you know our Awards process has no cost implication for you, enter and should you meet the panels criteria, win be announced all to the cost of you filling out our simple form. Somehow it docent seem equitable to charge to enter an award! Companies should be recognised on merit.

Enough of my ramblings here is the link for April's nomination.

Have a great few weeks, see you in May…

Brett Hurll