Biden Seeks Out Dutch Support For Blockade On Chinese Chip Industry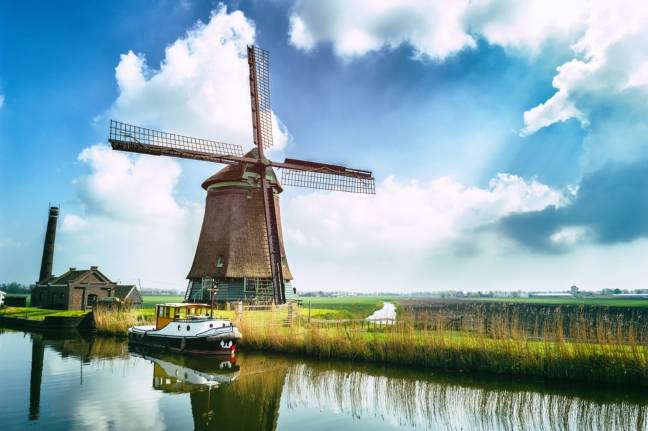 US President Joe Biden brought his concerns over the threat of China's semiconductor industry to Dutch Prime Minister Mark Rutte during a White House meeting Tuesday.
Semiconductor supply chains, export rules for chipmaking equipment, and Dutch plans to provide Ukraine with another Patriot missile defense system were among the topics discussed during the meeting, Reuters reports.
The Netherlands is an important cog in the global semiconductor machine. The country is home to ASML, which produces chipmaking equipment, including the extreme ultraviolet (EUV) lithography machines used in leading edge chip manufacturing.
Facing pressure from the US, the Dutch Government has already blocked the sale of most EUV equipment to China. Late last month the Dutch government said it would expand the Chinese export ban to more lithography equipment. According to Reuters, the decision is expected to cost ASML about 5 percent of revenues. China accounts for about 15 percent or about $3 billion of ASML's annual revenues.
Despite signs the Dutch government will stand behind US efforts to further ostracize China's semiconductor industry, the Dutch Trade Minister Leisje Schreinemacher said Sunday while speaking on the Buitenhof show that any cooperation wouldn't be a blank check.
"We've been talking with the Americans for a long time, but they came up with new rules in October, so that changes the playing field, Schreinemacher said, according to Reuters. "So, you can't say they've been pressuring us for two years and now we have to sign on the dotted line. And we won't."
For the past two administrations, the US has made a concerted effort to deny China access to EUV and older deep ultraviolet (DUV) lithography machines used in chipmaking.
In October, the Biden Administration enacted stiff export controls on the sale of semiconductor manufacturing equipment and warned three US companies — LAM Research, KLA Corp, and Applied Materials — that they could no longer do business with Chinese firms without special permission from the US Commerce Department.
But while the US can limit the export of domestic goods to China on National Security grounds, its ability to prevent other companies from filling the void in the Chinese supply of chipmaking equipment is limited.
Biden has spent the early weeks of the new year meeting with world leaders to gather support for stiffer controls on the export of semiconductor manufacturing equipment to China. The US president has also worked with allies to shore up gaps in the global semiconductor supply chain.
Last week, Biden met with Canadian Prime Minister Justin Trudeau and Mexican President Andrés Manuel López Obrador during the North American Leaders Summit to discuss several issues ranging from drug trafficking, immigration, climate change, and aligning the nations' resources around semiconductor manufacturing.
Biden later met with Japanese Prime Minister Fumio Kishida to discuss a variety of issues including military defense and stiffer restrictions on the sale of semiconductor manufacturing gear and natural resources to China. ®