Why No Insurance Company Would Go Near Fyre Fest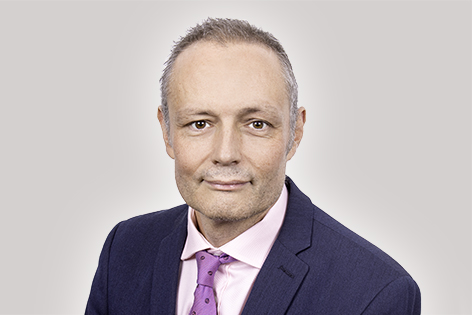 Fyre Fest. The infamous festival that spawned a thousand memes, and left the world obsessed from the influencer promo video start, to the documentary film finish. 
For those not in the know, Fyre as it became known, was the brainchild of US entrepreneur Billy McFarland. The man behind a number of failed projects managed to meet rapper J Rule, and the two decided they wanted to start a luxury music festival.
The pair launched the festival by paying the biggest supermodels in the world to go to an island in the Bahamas and film a video that was launched on social media. The names spoke for themselves - Kendall Jenner, Bella Hadid, Emily Ratajkowski. Combined the three have a social media following of more than 111 million on Instagram alone.
The tickets, which cost up to £15,000 ($20,000 USD) each, sold out almost immediately when launched. Rich kids with their parents' money were clamouring to be seen to be going.
But the festival was a disaster, with the luxury accommodation and gourmet food promised to the uber rich guests ending up being wet tents and cheese sandwiches. Scenes emerged that were Lord of the Flies-like, with people stealing toilet paper and mattresses.
The festival, as it turns out, was not insured.
Paul Twomey (pictured), director of special risks at Gallagher, said that he wasn't surprised that Fyre Festival didn't have insurance. 
"A lot of insurers simply won't do first time festivals," he explained. "If it's a first time festival starting out on its own they simply won't do it, they'll say 'come back to us when it's been running for two or three years.'"
The risk expert even stated that Fyre Festival tried to get insurance at the last minute, when they realized how likely it was they wouldn't be able to pull off the event.
"That festival came to about 20 different brokers two weeks before the event looking for cancellation insurance, and everyone looked at it and just went 'nah, that ain't happening'," Twomey said.
"So that's reality. The thing is we deal with the acts as well, we deal with the promoters so you get a feel for an event anyway."
Twomey explained that for a festival to be able to get the types of insurance they need - cancellation, public and employer liability - they need to show insurers that they are prepared for every scenario.
"If you've got an established festival, or you've got a new festival and a brave insurer who says 'I'll take a risk here,' they want to see that it's professionally organized," he said.
"They'll want to see site plans they'll want to see event management plans, they'll want to see line-ups, they'll want to see ticket refund policy, basically they've got to see they've thought everything through."
One of the common risks is an extreme weather event, which causes the cancellation of a festival and refunds for ticket holders. According to Twomey, weather is the most likely reason a festival will be cancelled.
"So if you've got a scenario where an event is being cancelled outright because there's been a windstorm before the show has even started, then you've got a full refund situation," Twomey explained.
 "The example of Fyre which is being quoted all the time is just a badly organized festival - but that's a completely different kettle of fish, they couldn't have insured against that for basically not doing their job properly.
"From our point of view, our main exposure is purely down to weather, be that lightening, rain, mud, high winds, whatever it might be."