This Weeks Top Insurance Jobs – March 23, 2020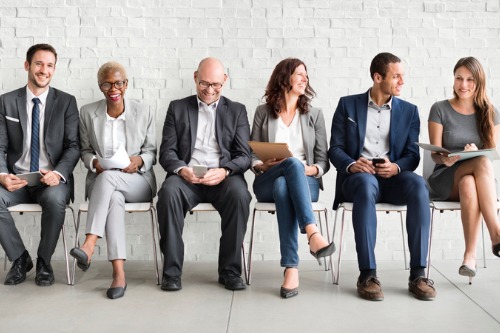 Each week, Insurance Business America shares top job opportunities from across America. Click here for a full round-up of the latest insurance jobs available in the US.
For this week:
Transactional Risk Insurance Underwriting Assistant, Tokio Marine HCC
Tokio Marine HCC – Financial Lines is hiring an underwriting assistant, who will be based in the company's New York office. The assistant is expected to perform administrative tasks and support the team's business development goals. Their objectives include data entry, underwriter support, and policy analysis. Applicants must have at least two years of experience in underwriting administration. More details here.
Senior Consultant (Risk Control), Liberty Mutual Insurance
Liberty Mutual Insurance needs a senior consultant for its risk control team in Orange, CA. The consultant will provide consultative services to an assigned group of customers within a loss prevention specialty area or territory. They will also conduct on-site evaluations, evaluate data, and create service plans to control customers' sources of risk, losses, and cost. Candidates must have at least five years of directly related consulting experience in loss prevention or progressive safety/health field. More details here.
P&C Insurance Claims Specialist, Circle K
Circle K has an opening for an insurance claims specialist in Raleigh, NC. The company has 130,000 employees across 16,000 stores in 26 countries. Circle K also bills itself as an equal opportunity employer, so applicants with disabilities may be entitled to "reasonable accommodation" under the Americans with Disabilities Act. More details here.
Commercial Insurance Producer, Palmetto Choice Insurance Agency
Here is a job opportunity in Spartanburg, SC. Palmetto Choice is looking for a commercial insurance producer who can help identify businesses the company can assist with risk management. The professional is expected to contact businesses and to network in order to expand agency reach. Applicants must have at least two years of sales experience. More details here.
Client Director of Insurance, Cogito Corporation
If you are interested in a job that involves frequent travel, direct contact with senior management, and being able to build strong interpersonal business relations with a company, then Cogito has the role for you. This position will see the director prospect and develop opportunities with key stakeholders, as well as articulate the value proposition of Cogito's insurance software with clients. Applicants must have more than eight years of successful experience handling multimillion dollar sales. More details here.