Police Identify Suspected Burglar Who Was Shot At Farmers Insurance Agency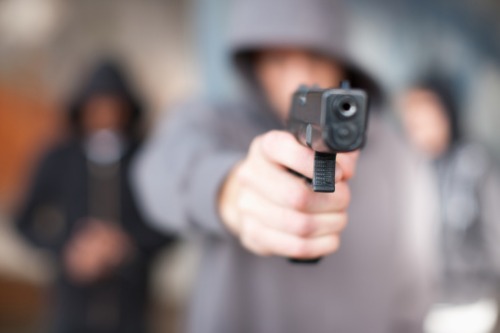 Police have identified a man who was shot during a burglary at a Farmers Insurance agency in Yakima as 23-year-old Felipe Manual Samano, according to Yakima news service, newstalkkit.com.
The incident happened in the early hours of Monday morning at the Farmers Insurance agency at 30 North 2nd Street, Yakima, WA. Yakima Police say the agency owner, Juan Silva, entered the business to find Samano inside. He then shot the suspected burglar, who was injured when a bullet grazed his face and arm.
When the police arrived, they arrested Samano and took him to hospital for treatment of his injuries. newstalkkit.com reports that the suspect was then booked into Yakima County jail. He faces charges of 1st degree burglary and unlawful possession of a firearm in the 1st degree.
Yakima Police investigations into the incident are ongoing. Agency owner Silva is cooperating with law enforcement.