More Lockdowns, BI Lawsuits Could Put Agents And Brokers In Precarious Position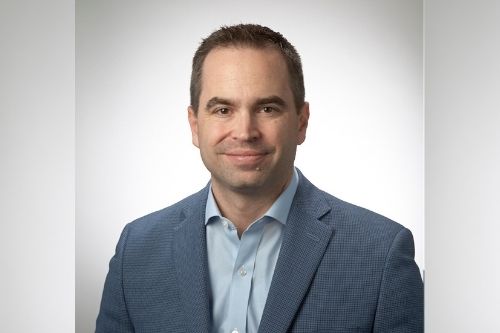 With many states and counties in the US imposing stricter lockdown measures as cases continue to rise across the country, one expert predicts that there will soon be another round of certain business interruption insurance denials. In this environment, and based on the events witnessed over the past 10 months of the coronavirus pandemic, he has a warning for agents and brokers.
"I can certainly see a new wave coming with agents and brokers in a precarious position, with standard of care being put to a new test," said Ben Woodward (pictured), vice president of professional liability at Admiral Insurance Group, a Berkley Company. "We've got a decent sized book of agents and brokers, and we have not seen an influx of claims yet, but I'm still uneasy about it [because] we're in the middle of a second lockdown, and maybe even headed towards a third at some point, so there's no end in sight."
Read more: "It's only going to get harder" to find business interruption coverage
A few key items are concerning to Woodward right now, the first being that smaller Mainstreet agents and brokers' documentation procedures and their general standard of care may have holes that attorneys can dig into.
There are many specialized property agents and brokers that manifest as experts, Woodward noted, "and maybe advertise as 'we've got you covered for everything' on their websites." In those instances, he told Insurance Business, he could see there being issues. Agents and brokers could particularly be in hot water in the case of special relationships, where they've been paid a fee in addition to commissions or, if they have a long-standing relationship with a client and it can be proven that the client relied on their agent or broker as an expert for years, but that professional did not bring up a notable and relevant exposure to them, or simply didn't document that it was pointed out as an exposure.
"At some point, [clients may] look for alternative ways for recovery, and probably one of the next targets is going to be the agent or broker," said the expert.
Read more: NJ restaurants file class action lawsuits over denied COVID-19 business interruption claims
Right now, carriers like Admiral Insurance are asking their agent and broker partners if they've updated their procedures, and whether they're telling clients that, for example, depending on the coverage (notably, business interruption, which has been at the center of many coronavirus-related lawsuits), it may be difficult to find an affordable option that suits their needs, but that the agent or broker will do their best to find cover. 
"If you're talking about a professional liability specialist in the realm of architects and engineers, for example, that exposure is not nearly the same as it would be a property specialist that's directly placing BI," Woodward pointed out. "But, there's a lot of smaller Mainstreet agents that are saying, 'we're working from home, we've got a back-up that we've used for years, there's only two of us, and we don't see the need [for a particular coverage because] we don't see the exposure.'"
Read more: Six insurers face federal class action lawsuits for denying business interruption claims
Before agents and brokers start becoming the targets of clients' ire, they need to evaluate their procedures and change any behaviors that could cause problems down the road. Woodward advises that they bring business interruption and pandemic exposures to the attention of their clients, and document doing so. In fact, Admiral Insurance now requires supplemental information on every account, whether it's new business or at renewal, about how these exposures are being addressed with clients, and the risk management protocols that agents and brokers have implemented to protect themselves.
"If they're not addressing it, we make it a point to have them address it and come up with a plan to make it part of their documentation and proposal process for us to proceed with coverage," said Woodward. "If it doesn't happen, it's enough of a concern that we're not willing to move forward."
He added, "It's better to just be overcautious with this."