Markel Hit With $128 Million Net Loss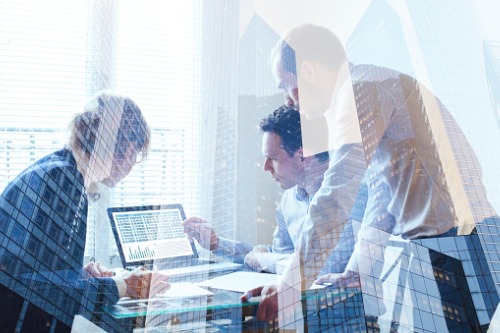 Markel Corporation has released a 14-page "longer than usual" annual letter to shareholders wherein the firm's co-chief executive officers drew particular attention to its insurance-linked securities (ILS) strategy while revealing a significant net loss.
"We'd like to take some extra time and space to describe our strategic initiative in the insurance-linked securities market, and to answer some specific questions many of you have raised in recent months about that initiative," wrote Thomas S. Gayner and Richard R. Whitt, III, in the letter seen by Insurance Business.
But first, here are Markel's 2018 numbers:
Gross written premium – $7.9 billion, up from $5.5 billion in 2017.
Combined ratio – 98%, an improvement from 105% previously.
Total operating revenues – $6.8 billion, up from $6.1 billion.
Comprehensive loss to shareholders – $376 million, from comprehensive income of $1.2 billion.
Net loss to shareholders – $128 million, from net income of $395 million.
"2018 was a good, but not great, year," reported the "incredibly optimistic" co-CEOs. "We grew the business both organically and by acquisition. We increased the capabilities of the Markel Corporation in every aspect of our business. As a marker of this growth we set a new record in revenues."
They told shareholders: "While we are reporting lower bottom line profitability due to downdrafts in investment markets and ongoing high levels of insured catastrophes, we believe that the economic value of Markel stands at a new record level as well.
"Finally, we ended the year with fewer shares of Markel than at the beginning, so each share of Markel that you own represents a bigger piece of the company than what it did a year ago."
The bosses also pointed to "immense lessons" learned amid 2018's challenges, which included the second successive year of higher than average property catastrophe losses, headwinds in its publicly traded investment portfolio, as well as highs and lows in the Markel Ventures business operations.
As for the group's ILS strategy, Gayner and Whitt noted that they have been on a multi-year and multi-acquisition process to build Markel's capabilities in the market.
"Through the acquisitions of ILS managers CATCo, and Nephila, as well as State National, with its necessary regulatory servicing and licensing capabilities, we've assembled the largest single entity that participates in the insurance-linked securities market," stated the two.
"We are incredibly optimistic about the future of this business and what it means for Markel as a whole."
However, they cited what were described as unexpected difficulties in the CATCo ILS management operations.
"As we announced in December, we received inquiries from US and Bermuda authorities into loss reserves recorded in late 2017 and early 2018 at CATCo and its subsidiaries. We are fully cooperating," read the letter to shareholders.
"We continue to investigate the issue, and we retained first-rate outside advisors to conduct a fulsome inquiry into the matter. As of this writing, the investigation remains ongoing. We will report on the outcomes of the investigation when it concludes."
Gayner and Whitt added: "We are confident that our efforts in insurance-linked securities will prove to be a valuable and important strategic pillar of our operations at Markel."