How The Rise Of Insurtech Is Impacting The Insurance Industry In An Unexpected Way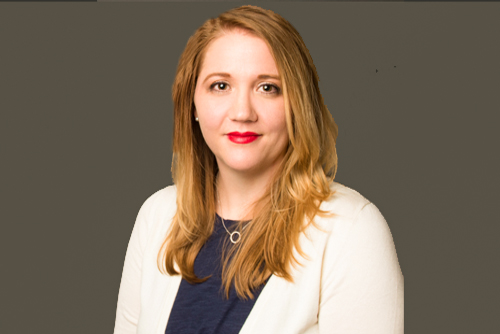 The insurtech movement isn't just infusing the insurance supply chain with new solutions – it's also bringing more diversity into the industry, according to one expert.
"We've seen a lot more women coming into the field than we did before, especially on the technology side," said Becky Schroeder (pictured), senior vice president of sales and marketing at Insurance Technologies Corporation (ITC) and a speaker at the upcoming Women in Insurance Miami event. "You have a lot more women in the technology industry in general than you do in the incumbent insurance companies. That, I think, is where we've seen a lot of diversity happen, though there's been a lot of women that have been growing into leadership positions within those incumbents, too."
While there continues to be challenges in the advancement of diverse leaders, women are now in a position where they can rise up and face hurdles head on, added Schroeder, in part because of the ongoing conversations happening today about the promotion of women into leadership roles. Insurance professionals can, meanwhile, change their companies from the inside out to help turn that conversation into action.
"When you're looking around your company, what is the succession plan of this company and who is the future leadership? Bring women into that conversation, and get their perspective and insight into it," said Schroeder, adding that women have a lot to add to the dialogue, so it's important to make sure they have a chance to speak up, while giving them the platform to do so.
For their part, women in the insurance workforce can build a network of people who can advocate for them. Schroeder has seen the benefits of mentorship in her own career trajectory.
"I have had a lot of support within ITC from people who believe in me and in my capabilities," she told Insurance Business, pointing to ITC's CEO Laird Rixford as an important mentor. "If you can find allies and mentors who see that potential, and will help you move along and be an advocate for you, that absolutely can make a difference."
When Schroeder started networking outside of the company, she developed more relationships with other professionals who provided that same support, and saw that the more people she talked to, the more insight she was able to gain into the industry, which helped her shape her career. Women in Insurance Miami provides a venue for insurance professionals to do the same thing.
"It will be a great opportunity for us to come together to talk about what the challenges are as women in the industry, but also what are the opportunities," said Schroeder. "What do we have to overcome, but what do we gain by overcoming that, and how can we do that together? How can we support and raise each other up so that we are taking advantage of these opportunities that are out there?"
Take a deeper dive into this issue at Women in Insurance Miami.