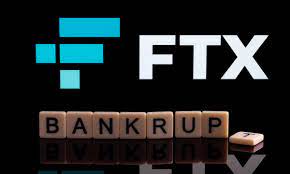 15th May 2023
By Brett Hurll
In the latest development in the financial sector, Sam Bankman-Fried, the embattled founder of the now-defunct cryptocurrency exchange FTX, is facing allegations of orchestrating a bribery scheme involving Chinese officials. This came to light following the unveiling of an indictment.
The prosecutors maintain that Bankman-Fried, in a desperate attempt to unlock accounts containing over $1 billion in funds linked to his trading firm, Alameda Research, offered bribes to the tune of $40 million to Chinese government officials. These accounts were initially frozen during a Chinese government probe into transactions involving Alameda.
The Southern District of New York prosecutors have added the bribery conspiracy charge to a litany of accusations previously made against Bankman-Fried, encompassing fraud, money laundering, and illicit campaign contributions. Prosecutors assert that Bankman-Fried used a substantial amount of FTX customer money for political donations, bolstering his trading firm, and personal enrichment.
Despite his incarceration, Bankman-Fried, represented by spokesperson Mark Botnick, remains staunch in his denial of the accusations.
The updated indictment reveals that Bankman-Fried embarked on a campaign in early 2021 to reclaim the frozen funds from two China-based cryptocurrency exchanges. Allegedly, Bankman-Fried exhausted multiple tactics to recover the money, such as hiring attorneys to influence Chinese authorities and attempting to transfer the money into accounts unlinked to his firms. When these efforts were futile, he allegedly resorted to bribing a Chinese official, instructing Alameda employees to transfer approximately $40 million to a private cryptocurrency wallet.
The indictment further alleges that Bankman-Fried employed the unfrozen funds to maintain trading activities through Alameda, authorizing the transfer of additional tens of millions of dollars in cryptocurrency to finalize the bribe.
This charge arrives amidst a stormy period for the cryptocurrency industry, with authorities and regulators focusing their efforts on the sector's major players. Binance, the world's largest crypto exchange, and its founder Changpeng Zhao, a competitor of Bankman-Fried, face a lawsuit from the Commodity Futures Trading Commission, accusing them of evading U.S. regulations and neglecting measures to prevent illicit activities such as terrorist financing and money laundering. Both Binance and Zhao refute these claims.
In another recent incident, prosecutors disclosed fraud charges against Do Kwon, founder of Terraform Labs, following his arrest in Montenegro.
Bankman-Fried's downfall began in December when he was arrested in the Bahamas and charged with numerous crimes, including fraud, conspiracy, and campaign finance violations. Further charges were added in February, outlining the prosecutors' belief that Bankman-Fried misappropriated customer funds and channeled millions of dollars in contributions to specific political parties.
Bankman-Fried's dramatic fall from grace, from founding FTX as a dependable pillar in the volatile crypto market, to its eventual collapse, has resonated through the financial world. Once estimated to be worth $16 billion, Bankman-Fried's fortune has virtually evaporated, leaving a myriad of investors struggling to recoup their funds amidst FTX's Chapter 11 bankruptcy proceedings.
On a $250 million secured bond, Bankman-Fried is currently confined to his parents' residence on the Stanford University campus, awaiting trial. There's ongoing debate between prosecutors and his legal team over his internet access, following allegations of potential witness tampering via encrypted messaging.
Judge Lewis A. Kaplan ruled on Tuesday that Bankman-Fried is prohibited from using encrypted messaging apps and contacting current or former FTX employees without his lawyers present. He is also required to relinquish his old laptop and phone and will be provided with new, monitored devices for internet access.