Whats Driving The Changes In Insurance Fraud?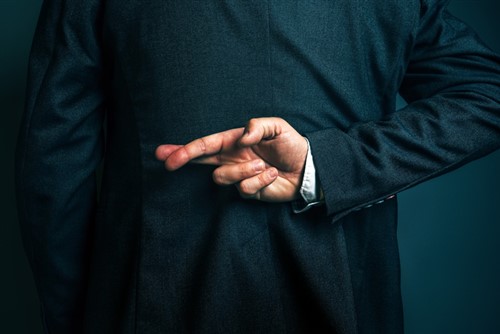 Some form of insurance fraud is detected every minute in the United Kingdom - that's according to research conducted by the Association of British Insurers (ABI) in August 2018. While that statistic may grab headlines, it's unlikely to shock many in the insurance industry.
Fraud, in some sense, has always been a risk in the insurance industry. What is changing, however, according to insurance risk and commercial law firm BLM, is some of the areas that fraudsters are targeting.
BLM recently commissioned YouGov consumer research on the current state on fraud in the UK and presented a whitepaper on the topic at a Counter Fraud Futures event which focused on how the insurance industry could combat the issue going forward.
Sarah Hill, head of fraud at BLM, explained that road traffic accidents still lead the way in terms of the number of fraudulent claims being made to insurance companies, followed by mis-sold financial products, accidens at work and mis-sold pensions.
"Road traffic accidents (RTA) is still top of the leaderboard for contact via claims management companies to bring a claim," Hill said. "And that's not surprising. Traditionally, especially in the fraud arena, RTA has been the area and that's why we moved towards the Civil Liabilities Bill."
Read more: Why insurance brokers are in a "lose/lose situation"
What will change, according to Hill, is that because of the whiplash tariff being introduced fraudsters will alter what they look to claim from road traffic accidents.
"RTA will still remain a big feature of our compensation system," she explained. "Because all that will happen is that we will see fraudsters manipulate the system to ensure that the claims are no longer of low value.
"So, to give you an example, more recently we've seen emotional distress come through as a head of loss on a claim, as well as different types of injury, chronic pain, subtle brain injury, all those different areas that fall outside of that lower value tariff scheme. So, we will still see fraud in this area it will just move and change."
One of the other big changes, Hill said, is that some new types of fraud have emerged, like what the industry has dubbed cavity wall claims. This is a new type of claim related to people who had insulation installed in their house and are now claiming there was negligence when it was installed that caused mould and damp, and thus property damage.
"Who on earth would have thought that as an industry we would have had cavity wall claims five years ago?" Hill said. "These are claims they have just made up more than anything else, or have just found an opportunity."
What is interesting, according BLM, is that while the type of claim is new, the people who are committing the fraud, and their behaviours, are not.
"We're seen the same sorts of behaviours that we saw in the holiday sickness scams, we've seen deliberate targeting of individuals," she said. "Again, it's around data fails and how they use social media to target individuals for these types of claims."
James Potter, who let the whitepaper research for BLM, said that he was particularly concerned about data use.
"Claims farming and data theft are massive in terms of a threat around insurance fraud," Potter explained.
"The data theft and the farming isn't the actual fraud but it's an enabler to the fraud, so it's really important that we focus on that and focus on how these claims are actually entering the claims system."