Sedgwick Adds Media Loss Adjusting To UK Specialty Portfolio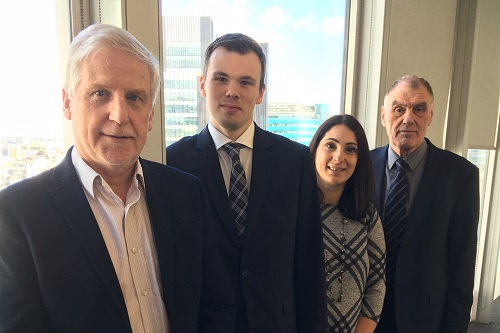 Apparently being a giant doesn't mean you should stop growing. Sedgwick, already a behemoth in claims management, has added a full team to its UK specialty portfolio.
It's been announced that Adams Media Loss Adjusting specialists (pictured) have come onboard to be known as Sedgwick media and entertainment.
The loss adjuster works with insurers, brokers, broadcasters, and corporates in dealing with all aspects of incidents and claims in the areas of film and television production, theatre, live events, and the like.
"Becoming part of the world's largest claims management company gives us access to a strong network of professionals which are invaluable for our growth," noted Sedgwick media and entertainment director Nick Adams, who is joined by Ian McDonald, Tim Adams, and Dani Vignjevic.
"This is an excellent opportunity for us to expand our client base with Sedgwick's world-class expertise and capabilities."
Meanwhile Sedgwick said adding media loss adjusting to its portfolio is a further step in the firm's continued growth and expansion into new sectors.
"With our new specialist capability, we are uniquely positioned to handle claims and provide the right team, right technology, and right processes to help our clients in the entertainment industry," commented Stewart Steel, chief executive for Sedgwick in the UK.
"Sedgwick's global reach and advanced technological capabilities also make this particular sector a natural fit for our specialist practice."