Broker's Scottish Arm Grows By 50% As It Celebrates Birthday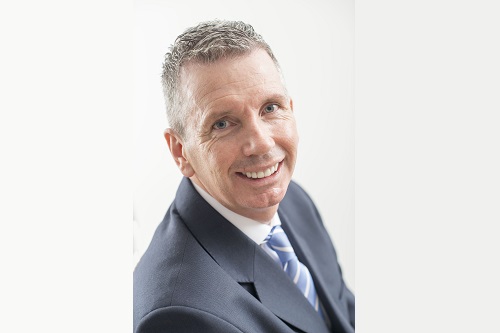 Financial growth of 50% in a single year is something that any broker would be popping champagne over.
But Lockton had one more thing to celebrate recently - the five-year anniversary of the corporate division of the brokerage giant in Scotland.
The US-headquartered multinational branched out into the country in 2014 by snatching up insurance heavyweight Gordon Duncan (pictured) from Marsh to lead its operation as partner and head of corporate.
"Five years ago, I elected to join Lockton from Marsh," Duncan said. "Lockton already had representation within Scotland based in Edinburgh, but that office concentrated on financial lines - specifically professional indemnity.
"And therefore, my remit back then was to create the corporate division of Lockton which would look after such insurances as material damage, business interruption, motor fleet, etc."
The reason he chose to leave Marsh was the chance to start afresh and build up something new from nothing, with Lockton giving him the freedom to go his own way and show how the business could succeed.
"It was really just to build a corporate insurance broking business in Scotland essentially from a standing start," he explained. "That was the attraction, to create something from new, rather than walk into another broker and continue with their model.
"Because Lockton is entrepreneurial, they give you essentially the remit and empowerment to apply your own stamp to the local business community and create a business which will flourish and thrive within that community."
And Duncan's method seems to have succeeded, with impressive figures over the last five years. Lockton now writes over £20 million worth of policies, has a 98% client retention rate and won 100 new clients in the last year alone.  
"Over [the last five years] we have grown exponentially," Duncan said. "As an American company, we always want, as a minimum, double digit growth - but our financial growth last year alone was 50%. So, it's just going from strength to strength. To date there haven't been any disappointments."
So, given all of this, what have been the highlights of the last five years for Duncan?
"Firstly, it would be the attraction of quality talent to join me," he said.
"Because, essentially, people were in very good positions with other brokers and therefore when you're joining a new business there's a lot of risk attached to it. So, it was quite humbling to know that quite a number of quality individuals wanted to join me on that journey."
"I think the second key part was having the ability and attraction of being able to entice some major corporate businesses in Scotland to appoint Lockton as their preferred insurance broker," he explained.
"What was exceptionally pleasing is a number of these organisations had been with their incumbent broker for a significant period of time, and I would qualify significant as saying it could be 10, 15, 20 plus years.
"And recognising Lockton didn't have much of a profile within Scotland to take that leap of faith was very humbling but exceptionally rewarding, which vindicated my decision to set up Lockton Corporate Scotland."
Moving forward, the head of corporate said that the broker may look at acquisitions but will mostly be growing organically.
"We want to continue with our growth," Duncan said. "I think at this juncture clearly that will be predominantly organic, but we might look at acquisitions.
"The great aspect about Lockton as well is the flexibility that we have - we can look at things at any given time, but it has to be the right cultural fit for the business. And clearly it has to make financial sense.
"As an entrepreneurial business we will continue with double digit growth, we've set a target already for next year for 30%. I think that's quite a challenging task, but we've got the confidence we'll be in a position to achieve that."