Allianz SE Confirms Board Of Management Shake-up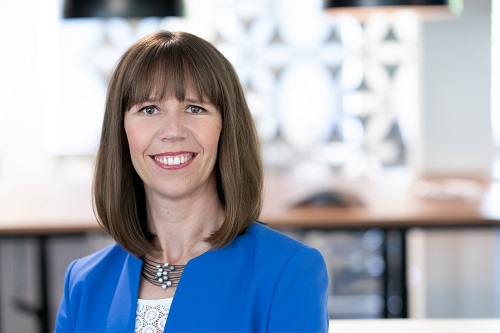 Allianz SE has revealed that Helga Jung, a member of the board of management, will retire from her station by the end of this year, December 31, 2019.
A release said that the company's supervisory board had acknowledged Jung's wish not to extend her board appointment. She leaves after serving Allianz for 26 years – eight of those years spent as a member of the board of management.
Jung has been a part of Allianz since 1993, later serving as head of group mergers and acquisitions from 2000 to 2011. She then became part of the board of management, where she was in charge of M&A, strategic participations, legal and compliance, as well as the insurance business in Iberia and Latin America.
Renate Wagner (pictured), who is currently serving as chief human resources officer at Allianz SE, has been appointed as Jung's successor on the board from January 01, 2020, subject to regulatory approval.
Wagner joined Allianz SE as head of office for the chief financial officer in 2013, later leading the office of the chief executive officer. She has served as chief HR officer at Allianz SE since April 01, 2019. Prior to this, she was regional CEO for Allianz's life & health business in Asia-Pacific, after serving as its regional CFO and head of life & health from 2015 to 2018.
"With Helga Jung retiring, we will lose a highly respected colleague who has left a lasting imprint on the Allianz group. Helga has been a driving force of Allianz's international expansion through a series of strategic acquisitions, always carried out with sound judgement and great teamwork," said Allianz SE supervisory board chairman Michael Diekmann.
Diekmann also mentioned that Wagner will ensure continuity on board level with her "unique combination" of finance and HR management skills.