Unilever Has Sold Its Margarine Business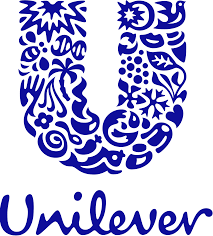 Unilever is the owner of hundreds of brands, including Dove, Axe, Lipton, Caress, and Klondike, to name just a few. So you would think that they are in the business of acquiring more brands rather than selling them off. Well, it turns out that they have decided to let go of their margarines and spreads, namely ProActiv and Flora, according to the BBC. So, what's the purpose behind this interesting move, which some people have been surprised by? All of the details are below.
First, the Details of the Sale
When a sale this big happens, people want to know how much money was exchanged. So here it is: Unilever has agreed to let go of its margarine and spreads business for a whopping $8 billion. The company that is making the purchase is a giant private equity company known as KKR. Pretty impressive, right? Well, if you are a business owner and you want to be able to make some hefty deals like this someday, you might want to consider improving your skills by going for your project and program management degree from a school like Brandeis University, where you could enroll in an online MSMPP program.
The Reason for the Deal
Because Unilever has so many successful brands, it surprised a lot of people when they announced that they are getting rid of such a profitable portion of their business. But this move is actually a really strategic one because it follows a review made by Unilever in an effort to evaluate where it could become even stronger. This review was also prompted by Kraft's attempt at a takeover of Unilever, which is its rival company. It turns out that, for several months, Unilever had been searching for the right buyer for its spreads business—a buyer that would not be Kraft.
A Deal That Has Been a Long Time Coming
When Unilever first started its search for the right buyer, it stated that it wanted to cut costs and aim for a 20% margin that could be reached by the year 2020. What appeared to consumers as a segment of the business that was doing well was actually deemed a segment of Unilever that was in decline, perhaps because of the growing demand for plant-based alternatives. So brands like I Can't Believe It's Not Butter, ProActiv, and Flora had to go. And by selling off such a big segment of the company, Unilever hopes that it could reshape itself, sharpen its portfolio, and achieve better long-term growth. After all, other household brands that are owned by Unilever will help keep it afloat. Those brands include Hellman's, Domestos, and Persil. And with operations in over 190 countries, Unilever is not going anywhere.
When will this expensive deal finally be complete? Well, experts are expecting that it will be finalized by the middle of next year. In certain jurisdictions, it will be subjected to regulator approval as well, so it will take some time. However, Unilever and KKR are completely confident in their decision to move forward.